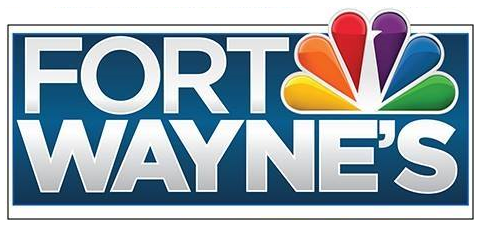 FIRST ON THE BLOG: Yes, more local news is coming to Northeast Indiana and its coming from a station that's about to rebrand in such a big way.
WPTA 21 will soon become ABC 21 with the news as ABC 21 News, dropping the long-time and historic 21 Alive and 21 Alive News brandings from the station. With this will come more local news and will expand in various dayparts in different days on two different subchannels.
First off, the main subchannel. WPTA 21 will soon add an extra half-hour to its weekday morning newscast and will start at 4:30am starting Tuesday November 8th. It will be the first station in the market to expand to that timeslot in the market as WANE 15 (CBS) will continue to start at 5:00am while WFFT 55 (FOX) doesn't offer a weekday morning newscast of its own. It will become the ABC 21 Morning News after the rebrand.
Also, it will debut its first-ever weekend morning newscast. The weekend edition of the ABC 21 Morning News will air on Saturdays from 6:00-8:00am starting Saturday November 12th and on Sundays from 6:00-7:00 and again from 8:00-9:00am, starting Sunday November 13th. On Saturdays, it will be all alone at 6:00am but will then compete with WANE 15 at 7:00am for local news in those timeslots in the market. WANE 15 will be all alone on Saturdays at 8:00am. For Sundays, WPTA 21 will again be all alone at 6:00am but will compete against WANE 15 at 8:00am and there'll be no local news at 7:00am at that time.
Oh and for the record, WPTA 21 will continue to air the weekend editions of Good Morning America at the times they show it now… Saturdays at 8:00am and Sundays at 7:00am.
Next and last, the second subchannel. WPTA 21.2, which has been rebranded as Fort Wayne's NBC, will soon have its own news department and compete against WPTA 21.1's own newscasts. First, it will offer its own weekday morning newscast from 5:00-7:00am while the simulcast of Fort Wayne's Morning News from AM 1190/107.5 FM News/Talk WOWO Radio moves over to its third digital subchannel, WPTA 21.3 which is also known as MyTV Fort Wayne. That will begin on Monday November 14th.
Also beginning on that day, it will offer half-hour weeknight newscasts at 5:00, 6:00 and 11:00pm and starting Saturday November 19th, weekend newscasts at 6:00 and 11:00pm and all of them will compete against WANE 15 (CBS)'s evening newscasts as well as sister station WPTA 21's newscasts. The newscasts will be under Fort Wayne's NBC News.
So a plethora of local news is coming next month and it makes Northeast Indiana wonder more about their local news and probably will make them watch it. A warning though that the 21 Alive name is going way so with every expansion or rebrand… there's a price for it. Nonetheless, enjoy!